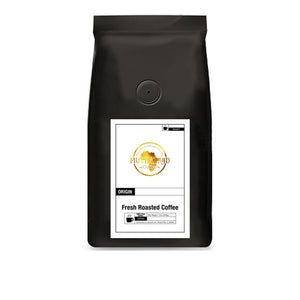 Costa Rica
Regular price $18.99 Sale
These beans are from the Tarrazu coffee region of Costa Rica, and beans are AAA or better. Cheap store bought coffee is often grade AA or less. There's a huge difference in flavor, try some yourself and see.
Tasting notes include chocolate, caramel and occasional hints of rye with a medium body. This coffee is grown at an elevation of 5,900 feet in the higher mountain peaks of the Tarrazu growing region of the San Jose province. This province is known for the best coffee beans in the country. The bean variety is Arabica and includes a well balanced mix of Caturra and Catuai varieties. To the west of Tarrazu is the Dota growing region where some world renowned coffee beans are also grown. Costa Rica is in Central America with Nicaragua to the north and Panama to the south. East of the country is the Caribbean Sea and to the west is the Pacific Ocean.

Ingredients: 100% Arabica Coffee
Certification/Grading: SHB/EP

Roast: Medium
Tasting Profile: Sweet apple, raisin, honey
Grower: Micro farms in Alajuela
Variety: Caturra & Catuai
Region: Alajuela, Costa Rica
Altitude: 1300-1445 M
Soil Type: Volcanic Loam
Process: Eco-pulped and dried in the sun.