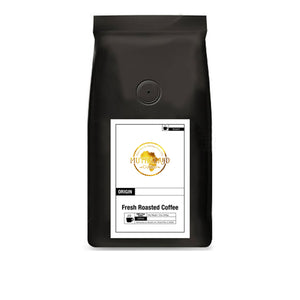 Colombia
Regular price $18.99 Sale
Tasting notes include sweet, fruity reds, toffee and a bright finish. This coffee is grown at an elevation of 6,800 feet in the central area of Colombia's mountain region. It's a mixed Arabica variety of Colombia, Castillo and Caturra coffee beans grown by a small plantation in volcanic soil. Colombia is in South America at its northern tip and borders Ecuador and Venezuela. Nicaragua is to the north.

Ingredients: 100% Fair Trade Organic Arabica Coffee.
Certification/Grading: EP

Roast: Medium
Tasting Profile: Dried orange, berry, chocolate
Grower: Smallholder farmers from Medellin
Variety: Castillo, Caturra, Colombia, & Typica
Region: Medellin, Antioquia, Colombia
Altitude: 1300-1500 M
Soil Type: Volcanic Loam
Process: Fully washed and dried in solar dryers to protect the coffee from rain.